Onbird AB, IT Management and Project Consulting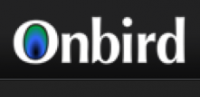 As the leading provider of Business Simulations in the Nordic region, Onbird assists its customers with Realizing Effective Change in IT.  We see it as our mission to help our customers perform successful change and develop their capabilities so they can deliver true value to business.
Onbird's portfolio consists of four services:
Training in IT Service Management (ITIL) and Project Management
We provide not only theoretical but also practical experience and subject matter expertise within IT Service Management. Business simulations are tools we use to drive change in our customer's organizations. Business simulations help participants see, feel and experience critical success factors and insights necessary to transform their organizations.
Please visit www.onbird.se for more information.
Visit website of Onbird AB, IT Management and Project Consulting
Contact Onbird AB, IT Management and Project Consulting
Certified to deliver the following Business Simulations

Trainers
Apollo 13 - an ITSM case experience™

Jeffrey Schmitz
Torbjörn Dahlström
Thomas Snickare


The Challenge of Egypt - Traditional Project Management

Jeffrey Schmitz
Torbjörn Dahlström
Thomas Snickare


Grab@Pizza™ - Business IT Alignment in Action

Jeffrey Schmitz
Torbjörn Dahlström
Thomas Snickare


The Phoenix Project

Jeffrey Schmitz
Torbjörn Dahlström

Authorized Reseller of the following Business Simulations
The Greatest Move™
CarWorks™
Ocean's 99™ - Cyber Security and Resilience
TOPMeeting™