BPI Paris – international workshop
The Company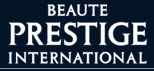 The BPI House (Beauté Prestige International S.A.) was founded in October 1990 by Shiseido
This subsidiary-creation policy makes it possible to incorporate numerous and diverse operational and business cultures into the overall structure of the BPI House
The brand Issey Miyake Parfums was born in 1992.
The brand Jean-Paul Gaultier Parfums was born in 1994.
The brand Narciso Rodriguez Parfums was born in 2003.
All BPI House products are produced by Shiseido International France, with two manufacturing facilities located in France: Ormes (Orléans) and Giens, employing a total of nearly 600 personnel.
The Challenge
BPI asked Goodideas and GamingWorks to offer a half day workshop for 80 employees during their annual business meeting for their Sales, Education and Management employees in Paris. The objective of this session was to create an overall awareness about the value of Creativity and a Demanding and Challenging attitude.
Our Solution 
We played 3 rounds (round 2,3 and 4) of the Apollo 13 in the NON ITSM variant. We used all the roles and responsibilities but we avoided the use of IT terminology. The more than 60 delegates were divided into 5 teams all with the same targets. At the end of the day the team with the best performance would win the first prize (Challenging).
The Crew and the Mission Director set high demands during the game, forcing the teams to design and improve their processes to meet changing business demands and demonstrate they could deliver quality and excellence.
Team Results
At the end of the day each Flight Directors had to present the results of their team in relation to the objectives of the day as well as  their lessons learned. Then the prize winner was announced.
The lessons learned in general:
We need to adopt a culture of continuous improvement to ensure our processes enable us to stay ahead of the competitors in a highly competitive and demanding market.
We need to monitor, measure and report on our performance and have effective decision making mechanisms
We need to work as a team and have clear communication
We learned that we can manage and deal with complex changing demands by following the agreed processes.