Quotes from students and clients
MarsLander
"This kind of simulations are a perfect instrument to start changing the mindset of employees before starting the journey in your own company."
CIO, Technology company
Hollywood Dreams


 "These simulations taught me how to orchestrate our IT services and make sure our IT suppliers contribute to the business goals." Contract Manager, Government organization
"Wow, I did not realize governance on suppliers of outsourced IT services is so difficult".  Procurement Manager." Finance Company
"Service Integration roles are crucial for IT governance on suppliers".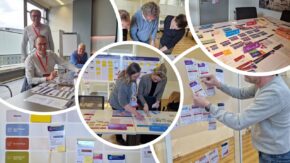 Fly4You
"We should have used this game before we started our SAFe journey that would have made a very clear idea about the principles and way of work right from the start."
"I got a much better picture about SAFe and what it can bring to our organization."
"We are using some SAFe principles, but today I found some new aspects we need to improve."
"I was surprised about the fact that prioritizing the Program backlog was done before the PI Planning days. We always do this during the PI Planning."
CarGO

"This really covers the core elements of ITSM, great for refresh and newcomers in our company". General Director, Organization Technical Solution and Technical Support
 "I see my own company dynamics in this game, only then I do not see what actually happens in IT departments, now I see the difficulties and challenges they are facing and what is needed to turn that around"
"Amazing how the importance of collaboration and communication is highlighted in this game. What you see here is the effect of behavior and the interpretation of how to do the job and how to reflect and improve that".
Challenge of Egypt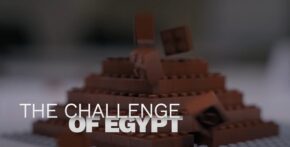 TRADITIONAL
"If we take away and apply what we discovered about risk management to even 10% of our project's, we could potentially save millions of dollars."
Program manager, EMEA Government organization
AGILE
"This simulation shows how we can become more flexible and deliver more value for our customers in an ever-changing world"
Business manager, pharmaceutical organization
MarsLanders and Phoenix Projects in NZ and Australia – summarize feedback as follows (James Gander):
MarsLander: "This has been a great day to identify where we as a team can do things differently to improve value internally. To do so in a safe and fun environment has been fantastic. It's been one of the best learning experiences I have ever been part of."
Phoenix Project: CIO commented firstly, on the fact that he received only positive feedback from his teams and customers and secondly, on the fact that people were all receiving the same message around change, but they were picking up on different aspects. Finally he felt there was a lot of value to be had from attendees being placed into roles within the simulation that they would not normally do (technical people in business roles and business people in technical roles), so they all got to look at things from a different perspective.   Business partners commented on how they found the simulation useful in two ways; to understand how they could work closer with ITS and help each other, and how their teams could work better. Several non-IT teams are now discussing engaging us to run the simulations within their business areas.
Another client on The Phoenix Project, technical team members stated:
"….. the simulation was awesome, I'd really recommend it to anyone trying to embed devops thinking",
"…it really was a good way to see exactly how working together in a systematic way delivers results" and
"Was great …. getting the business aspect into the simulation which resulted in technical work. The share price and profits really resonated well to the outcomes and work the teams could deliver. Something to ponder about whilst we push work through our backlog."
"As an HR Business partner for IT Services, I recently attended the Phoenix Project training with IT staff as part of their transformational journey. Coming from a non-IT background, I found the simulation really fascinating as it not only helped me understand the complexities of the IT world, but gave me a greater understanding of how I could work closer with the teams to encourage communication, collaboration and knowledge sharing."