ACT-F (Advies – Coaching – Training)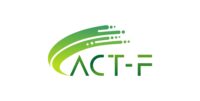 Independent consultant on the topics of Agile, Lean & DevOps. I help organizations in their Agile and DevOps journey.
I am a strong believer in "…Create the right conditions for the team to solve the right customer problem with the right solution, delivered at the right time to drive the right business value."
Providing the right training supports in this way and business simulations are a great asset to make things more practical and to support the concept of learning by doing.
I have done several transformations with groups of 100-450 and 14000 people and have worked for companies like Bosch – Rabobank – UWV – Belastingdienst – ING – SCA – Thale
Visit website of ACT-F (Advies – Coaching – Training)
Contact ACT-F (Advies – Coaching – Training)
| Certified to deliver the following Business Simulations | Trainers |
| --- | --- |
| The Phoenix Project | Rutger van Faassen |
| Fly4You - a SAFe® Business simulation (online and classroom) | Rutger van Faassen |