Bir618 Egitim ve Danismanlik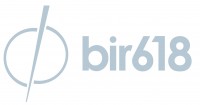 It is possible to merge theory with practice.
There are easy ways to deal with difficult concepts. It can be fun to learn so-called "boring" processes
IT is all about the people. And we're here to help people.
Bir618 is a training and consultancy company specialized in ITSM, IT Governance and Project Management.
Visit website of Bir618 Egitim ve Danismanlik
Contact Bir618 Egitim ve Danismanlik
Authorized Reseller of the following Business Simulations
Apollo 13 - an ITSM case experience™