Fachhochschule Münster / ITB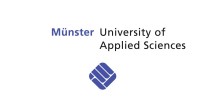 Münster University of Applied Sciences was founded in 1971 and is now one of Germany's largest and most successful institutions of its kind. The university strives to establish itself as the top address in the fields of practical education and research.
The Institute of Business and Engineering (ITB) combines technical expertise with business management knowledge. The Institute's students can choose from various study programs that focus on industrial engineering. Undergraduate and postgraduate courses can be studied on a full-time or part-time basis. Moreover, a postgraduate professional education program offers advanced training at university while staying in employment.
Visit website of Fachhochschule Münster / ITB
Contact Fachhochschule Münster / ITB
Certified to deliver the following Business Simulations

Trainers
The Greatest Move™

Prof.Dr. Ralf Ziegenbein
Birgitt Klugermann