ITCE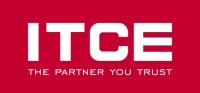 ITCE has dedicated the last two decades on helping enterprises transform their IT departments in providing high quality services to the business units and enable them to be more effective in their everyday work. We support enterprises throughout the whole life-cycle of their Digital Transformation journey – from organizational change, to requirements gathering, architecture design, implementation and training and adoption.
Our competence center of experts with highest qualifications for DevOps, Agile Project Management, Business Analysis, Service Management, Service Oriented Architecture, Cloud Solutions and ServiceNow is your trusted partner in driving results across your organization. Our training portfolio entails a variety of accredited and custom developed courses, management coaching programs, games, simulations and seminars aimed at providing organizations with knowledge in the most innovative forms and shapes based on the organizational needs. In partnership with ServiceNow, Microsoft, Global Knowledge and GamingWorks, ITCE is one of the leading providers of consulting and training services in the region, known for the high quality of its services and professionalism in the cooperation with clients and partners.
We have been trusted by some of the Europe's largest enterprises in supporting them achieve their strategic business and IT goals.
Certified to deliver the following Business Simulations

Trainers
The Challenge of Egypt - Traditional Project Management

Julia Petrova
Nina Prodanova
Maria Veledinova


The Challenge of Egypt - AGILE Project Management

Maria Veledinova
Nina Prodanova


The Phoenix Project

Maria Veledinova