Lostar Bilgi Güvenliği A.Ş.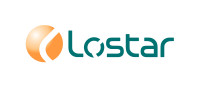 Lostar Inc., founded in 1998, provides competitive edge in an uncertain world with Business and Technolgy Risk Consulting. Lostar helps companies secure their business assets and digital infrastructure by providing a wide range of customized consulting, auditing and training services. Core activities include assessing risks, designing security systems, developing and implementing strategies and undertaking reviews. The company combines the ability to identify the key issues and formulate strategies in the most complex and dynamic environments, with the know-how to provide practical support at the coalface. This can include advice and assistance in selecting the most appropriate solution, undertaking a tendering process and getting the best from your manned service. Of course, we also know that nothing stands still, and even where security procedures are sound, weak links may start to emerge.
We believe firmly that checks and balances should be in place to get things back on track before serious problems can emerge. For that reason, an important part of our work has involved testing the system, to see if equipment and people are still operating as they should.
Visit website of Lostar Bilgi Güvenliği A.Ş.
Contact Lostar Bilgi Güvenliği A.Ş.
Authorized Reseller of the following Business Simulations
Ocean's 99™ - Cyber Security and Resilience