MetierWestergaard A/S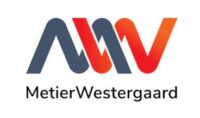 MetierWestergaard is a partner in the Scandinavian market, including Greenland, Iceland and the Faroe Islands.
MetierWestergaard is a leading training and consulting company specialists within project- and portfolio management, agile methods and it service management.
We deliver results by improving processes, structures and governance based on best practice but adjusted to the current case.
We build grounds for continuous improvements by training the organization and building the necessary competencies based on best practices like ITIL®, PRINCE2®, SAFe®.
We help organizations automate processes by applying tools where applicable.
Visit website of MetierWestergaard A/S
Certified to deliver the following Business Simulations

Trainers
Apollo 13 - an ITSM case experience™

Jakob Lind Nillson
Steen Knudsen
Peter Ravnholt
Leif Andersson
Martin Wulff Sondergaard
Jasper Uldal
Johannes Grosbøll-Poulsen
Kristian Dall


The Challenge of Egypt - Traditional Project Management

Jakob Lind Nillson
Steen Knudsen
Peter Ravnholt
Leif Andersson
Martin Wulff Sondergaard
Jasper Uldal


The Phoenix Project

Merete Wittenburg Lykke
Jakob Diness
Martin Juhl Vojdeman


Fly4You - a SAFe® Business simulation (online and classroom)

Martin Juhl Vojdeman
Timo Larsen
Troels Jakobsen