Net-Bit LTD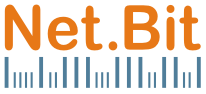 Net.Bit is an innovative Macedonian company with primary objective to provide business and IT consultancy services for enterprise customers.
Net.Bit areas of business are:
· Business Consultancy – Implementations of ISO20000, ISO27001, ISO9001, business continuity and risk management systems.
· IT Consultancy-Implementation and support of third-party software, design and development of business solutions, delivery of ITIL (ISO20000), ITSM systems.
· Technology & Support Services – delivery of high-end Intel and RISC servers, operating systems & off-the-shelf software, carrier grade networking equipment, and related 24x7x365 support services. Recently opened data center supports several banks and other organizations in data storage and disaster recovery solution. It is designed and operating according to ITIL best practice for IT Service Management.
· Training – Net.Bit delivers public and in-house trainings for ITIL and Information Security, using all our best practice from the business solutions and support we deliver.
Our services are delivered to sectors like financial institutions, banks and network services providers.
Certified to deliver the following Business Simulations

Trainers
Apollo 13 - an ITSM case experience™

Igor Stevkovski
Robin Bojcevski