Open Limits Ltd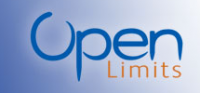 Since 2002 Open Limits has helped specialist technical teams and organisations, in the UK and internationally, to:
Strengthen technical management and leadership
Get everyone thinking about business needs and priorities first, technical work second
Build more collaborative and productive internal and external relationships
Communicate, communicate, communicate
These are the foundations on which effective, lasting processes and tools are built.  We have developed a common-sense, jargon-free approach to helping our clients to make a real difference to ABC: Attitudes, Behaviours and Culture.   Our proven, practical facilitation style engages people at all levels in the organisation. Even the most technical and process-orientated quickly see the value and impact on their team, colleagues, projects, service delivery and reputation within the whole organisation.
How do we work?
We use business simulations to energise and refocus a single team or multiple teams, and deepen their awareness of strengths and gaps
We help to create a very practical improvement plan focusing on People, Process, Product (Technology),Partners and Performance
Then we provide 'light touch' facilitation and team coaching to keep the action plan on track, build skills and confidence on-the-job, and help manage resistance to change
Visit website of Open Limits Ltd
Certified to deliver the following Business Simulations

Trainers
Apollo 13 - an ITSM case experience™

Nigel Hale


The Phoenix Project

Nigel Hale
Philippa Hale