ProxyComp Hungary Ltd.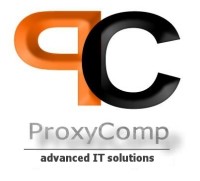 Our company dealing mainly with IT consulting and educational activities.
Besides of the main activities, we are providing unique and customised IT solutions to our clients (software development, IT infrastructure services).
We try to always keep in mind the actual needs of our clients, therefore we always pursue the most advanced solutions to provide them business advantage on the market.
Visit website of ProxyComp Hungary Ltd.
Contact ProxyComp Hungary Ltd.