Sysop Ltd.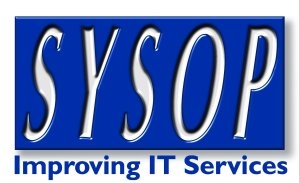 True to its position as a true Service Management organisation, SYSOP is proud to offer probably the most comprehensive range available of ITIL training and professional services.
Almost everyone knows the story of Apollo 13. Indeed it was made into a highly successful film starring Tom Hanks as Jim Lovell the mission commander. It illustrates how human ingenuity and carefully thought-out processes can be used, in even the most challenging of circumstances, to deliver success.
Our service management consultants have built on this to successfully implement service management disciplines and practices in a number of organisations in the public and private sectors, resulting in improved availability and reliability of their IT services.
Certified to deliver the following Business Simulations

Trainers
Apollo 13 - an ITSM case experience™

Warren Dakin
Janet Bishop
Geoff Dixon
Dave Stephens
Michelle Major-Goldsmith