Tooltime Management Consultants GmbH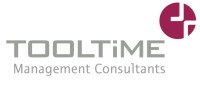 The sound selection and the qualified application of tools are major success factors to any company. Thus, Tool-Based Management is a modern and at the same time sustainable approach to enhance decision-making processes as well as operational tasks.
It´s our aim to support managers on all levels by defining their problems, by identifying and developing suitable tools and by implementing them. Tailor-made trainings and coachings are prerequisites for a successful application in daily work-life. Management simulations are a useful and valuable way to support it.
Visit website of Tooltime Management Consultants GmbH
Contact Tooltime Management Consultants GmbH
Authorized Reseller of the following Business Simulations
The Greatest Move™