Zindiak Limited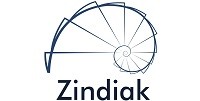 Zindiak is the confluence of knowledge and capability.

Zindiak Limited provides training (to provide knowledge) and consultancy (to ensure capability) across:
Programme and Project Management (MoP, MSP, PRINCE2, PRINCE2 Agile, M_o_R, MoV and P3O).
Service Management (ITIL)
Cyber-Resilience (RESILIA)
GamingWorks' Business Simulations bridge the gap between traditional training and consultancy. We can deliver any of the simulations as either standalone events or integrated with the relevant training course.
We will be pleased to explore with you, the best option for your organisation.
Visit website of Zindiak Limited
Authorized Reseller of the following Business Simulations
Apollo 13 - an ITSM case experience™
Ocean's 99™ - Cyber Security and Resilience
The Challenge of Egypt - Traditional Project Management