How a CSI register improved the IT performance
A few weeks ago, we used the Apollo 13 simulation to support a team with improving their performance. The IT department was starting a challenging program with 24 employees to improve the way they delivered services to their customers.
Intake
During the intake session we investigated the main objectives of the IT manager and his team. We organized the intake with 3 employees from the department who were interested in taking ownership of the action list that would come out of the Apollo 13 sessions. We captured the following objectives:
We want employee involvement and ownership in making this program a success
We want to investigate which quick wins we can capture and start immediately after the session
We want to investigate the improvement approach/process to make this program a success
Apollo 13
The sessions took place 2 days back to back. We decided to let the employees who would take the ownership of the action list co-facilitate the sessions. After each round the game leader started the reflection and the employee took over and practiced how to agree and implement improvements.
The overall outcomes of the sessions were:
Management should delegate more. They should empower Incident Management to manage the incidents and NOT take the calls themselves and run around the office to get things done.
We must make a split between Incident Management and Problem Management. During the simulation the team did not see the difference between both processes.
We must implement the CSI register and the processes around this. This is a quick win and gives us opportunities to really improve our team and services.
Follow up
GamingWorks took the action to prepare a BIG CSI register: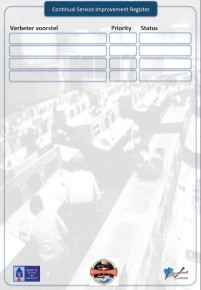 We sent this to the customer and after a few days we received the following pictures.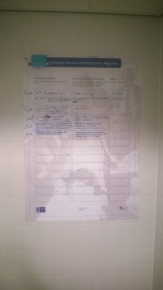 The first is the CSI Register in Action. They put the CSI Register in a prominent place in the department. Everybody was invited to write down all improvement suggestions. They also needed to document the CUSTOMER VALUE. Once a week they prioritized the list and started the actions.
On the web-tool they added a digital variant to keep track on the progress. This is the place where all of the IT Employees can follow the status and suggest ideas.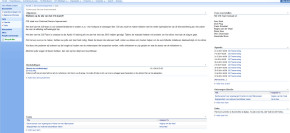 The IT Manager was very clear about this
We took one of the suggestions from the Apollo 13 simulations, we made the team the 'owner' and we see in the past 2 month an enormous energy to improve our performance.
This session showed how to TRANSFER the outcomes of the Apollo 13 session to DAY TO DAY work. The KEY SUCCESS FACTORS:
Create awareness within the team
Assign the ownership back to the team
Organize the situation (CSI Register in the corridor of the department)
Follow up (DO, take action, give feedback)
Celebrate (they are proud of what they achieved and sent me their pictures)
Share this article