Baltic Project Management Days
On 2 days GamingWorks was part of the Baltic Project Management Days in Riga. Running a Challenge of Egypt in the morning of the 16th and a presentation about 'Make your projects better  by Learning Processes'.
In the morning Simulation a team of 10 participants run the Challenge of Egypt. At the end of the session the results were not that well: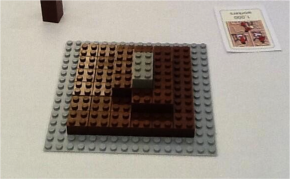 We asked the Participants 2 major questions:
What were the Fail Factors you discover today by running this simulation. 

What are the related Success Factors you suggest we need to implement in our Project Team
Outcome
REFLECTION : Fail Factors
Poor project startup

Roles, responsibilities, processes

Lack of instruments to control/steer own work

Too many roles are steering

Lack of proactive approach
THINK : Success Factors
Give whole PM team time to learn

Training, Kick off etc

Communicate expectations, roles, responsibilities AND AGREE, YES means YES

Use Work Packages, Tolerances, Empowerment to control and steer project on the execution level

Remove useless activities, double roles and responsibilities

Use PMO / PA to prepare decisions 
Later during the day i delivered my presentation about learning processes and i used the outcomes in the morning as example.
If you are interested in the whole presentation you can download it
Make Your Projects Better by Learning Processes RIGA v1