Bootcamp México – 24- 28 July 2023 in Guadalajara
Este verano, durante la semana del 24 de julio tendremos un evento TTT Bootcamp en Español en Guadalajara, México. La instructora será Claudine Koers.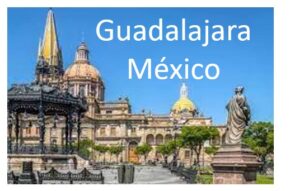 Se impartirán talleres sobre nuestros nuevos simuladores:
Masterclass- corporate agility and scalability
El cupo es limitado, por lo que se dará preferencia a quienes reserven con anticipación su lugar y precio.
Para mayores informes deberán contactar a los organizadores, nuestro partner Glumin Networks (info@glumin.com).
——————
There is a special bootcamp for our Latin American partners on 24 -28 of July in Guadalajara, México. The sessions will be in Spanish.
For our newest games:
Masterclass- corporate agility and scalability
After this TtT you will have a clear picture of the full simulation. You still need to practice one full simulation to become a Certified Trainer (and your company a Certified Delivery Partner). This can be done with your own team of colleagues or a first customer.
If you want to participate, please contact our partner Glumin Networks (info@glumin.com)
Why use Fly4you?


This simulation will focus on the following key items: – Translate strategy into execution and shifting from output to outcome – Aligning end -to-end teams and creating buy-in from business and technical stakeholders. – Creating an agile organization with supporting practices and cultural values. – Dealing with changing and sometimes conflicting business priorities
Why use CarGo?

In this simulation the team of participants will act as teams within the CarGO organization. Business, IT and IT Vendors will work together in making the organization more successful. Step by step the team will apply the basic IT Service Management processes and will learn how to deal with different business and IT situations.
Why use Hollywood Dreams?


In this simulation, you will experience what it means to run IT services with the support of multiple suppliers. You will experience how to integrate, orchestrate and contract outsourced IT services with multiple suppliers. How to build the bridge between the business (demand) and underlying service providers (supply) in order to deliver the value that the business needs.
Why use Challenge of Egypt?
In this simulation you will explore AGILE best practises and how to effectively use them in a project environment, increase customer value, understand roles and dependencies in an agile setting. AGILE and SCRUM seems to be the keywords in a world with fast changing customer demands and requirements. But, running AGILE projects is completely different than running a traditional project.