Power to the people….Power to the users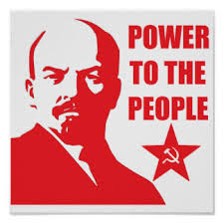 I thought this was a fitting image for my contribution to the 12th annual IT management forum in Moscow.  In my plenary opening speech the topic was ABC of ICT (Attitude, Behavior, Culture) – the people aspect of IT Management. It is our belief that ABC is THE number 1 success or fail factor for ITSM.
I explained that there are more than 2 million ITIL certificates but that 70 – 80% of organizations do not get the 'hoped for' value from their ITSM training investment….so much for 'empowering' people through knowledge!
Why do we not get the hoped for value? We send people on training to gain new knowledge. I looked up the word knowledge in the dictionary:
"Knowledge:  Expertise and skills acquired through experience or education; the practical or  theoretical  understanding of  a subject"
This definition sums up for me one of the reasons we keep failing, we focus too much on the education and the theory (2 million ITIL theoretical certificates), and not enough on the practical and experience (Translating theory into practice), which is why the latest initiative from Axelos 'the ITIL practitioner' is an interesting development. In my presentation I used a case study to show how one organization used experiential learning (Business simulation games), coupled with an effective learning process (the 8-field model) to realize significant, sustainable performance improvements.
I asked the customer if the simulation game made a difference?  "I thought the game would be a great way of creating more awareness for the program" said the CIO, "however the game was a lot more powerful than I could have imagined, it helped us translate theory into practice, created buy-in for ITIL, overcame resistance, and empowered people to capture concrete improvement actions they wanted to take away and apply……all in 1 day"! The  CIO went on to add 'Using the 8-field model helped ensure that the energy, enthusiasm and learning from the training intervention was transferred into the workplace, more importantly it helped us ensure we gained measurable results that mattered'.
Power to the users!
My second session at the Forum was an ABC (Attitude, Behavior, Culture) Masterclass, together with Oleg Skrynnik from Cleverics. Seven teams performed the resistance exercise using the ABC of ICT card set. "What resistance do we see or expect to see when we try and apply ITSM best practices such as ITIL?"
These were the top 10 cards chosen:
Too little understanding of business impact and priority
IT is too internally focused
Saying YES but doing NO
Process Managers without any authority
Plan, Do, Stop….no real Continual Improvement culture
Throwing solutions over the wall
No management commitment
Going back to the old ways of doing things
My tool will solve all your problems
ITIL is the objective not what it should achieve
At the end of the exercise the teams then discussed and explored 'desired behavior' that various stakeholders (CIO, management team, Line manager, process manager, employee) would need to display to address this resistance. This exercise helps identify risks and countermeasures at the start of an ITSM improvement initiative, rather than waiting for the resistance to happen and damage the initiative.
These two cards score consistently high results, year in – year out across the globe. These cards confirm to me that often adopting ITIL can be characterized by "ITIL is the goal, not what it should achieve". As usual at these events I ask if anybody can tell me the definition of a Service? Very few people knew. 'Value, Outcomes, Costs, Risks' (VOCR) these are the 4 key words everybody in IT needs to be aware of. There is no "one size fits all with ITIL". Often organizations ask 'Which processes should we do first?' or 'Which KPI's should we use?' – both of these questions are dependent upon your organization. I have spoken with many C level managers from different types of organizations. Some of them banks and financial institutions who use ITIL to primarily manage risks (availability and continuity), some were Government organizations who used ITIL primarily for costs (do more with less, reduce wasted costs and rework), some organizations used it to support rapid time to market to generate new revenue – release and deployment capabilities being critical. The only way to find out what YOUR business finds the most important is to go and ask!!
What should we do to break out of this internal focus?
"Go and meet a User"
Let's make Monday a national 'Go and meet a USER day'. Each Monday send one or more IT staff into the business to talk to a User, then come back and present your discoveries to your team colleague.
It is time to give the Power to the users, or customers – after all that is where the 'Customer experience' is felt – where Value and Outcomes are realized, where the wasted costs are incurred of ineffective and inefficient services, and where the impact of poorly managed IT risks and downtime are felt the most.

The other cards chosen in the ITMF session are also commonly chosen top 10 global cards chosen.
Often ITIL, or other ITSM best practice frameworks, are implemented as a project. ITSM solutions are 'thrown over the wall' – people say 'YES' they will follow the procedures (that they were NOT involved in creating!), when the project is finished they do 'NO', or they 'Go back to the OLD ways of doing things', unfortunately the Process managers do NOT have the authority to correct this, and because CSI is not formalized in the management structures and there is too little management commitment the ITIL/ITSM initiative fails to achieve the hoped for results…. Because the processes don't work and are difficult, or because many organizations are technology focused they throw a Tool at the solution think 'A tool will solve all problems' (a fool with a tool is still a fool)……..so we blame ITIL and wait for the next version of ITIL so we can do exactly the same worst practices in ABC!!…..the ATO's are happy because they can sell more training and certificates, the tool providers are happy because they can sell new and improved tools aligned to the latest ITIL version, consultants are happy because they get more implementation projects………the Users? Well, what have the Users got to do with ITIL?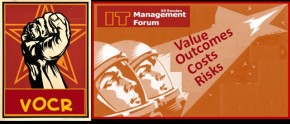 If we want to prevent making these same mistakes year in year out it is time to address the hidden Iceberg of ABC. Remember ABC really is like an Iceberg ' much of it is hidden, we don't see it, we don't talk about it and we hope it won't damage our ITSM initiative'. The ABC cards and exercises help make the Iceberg visible. I am hoping the new ITIL practitioner will give people some new insights and skills for dealing with these ABC issues.
Share this article